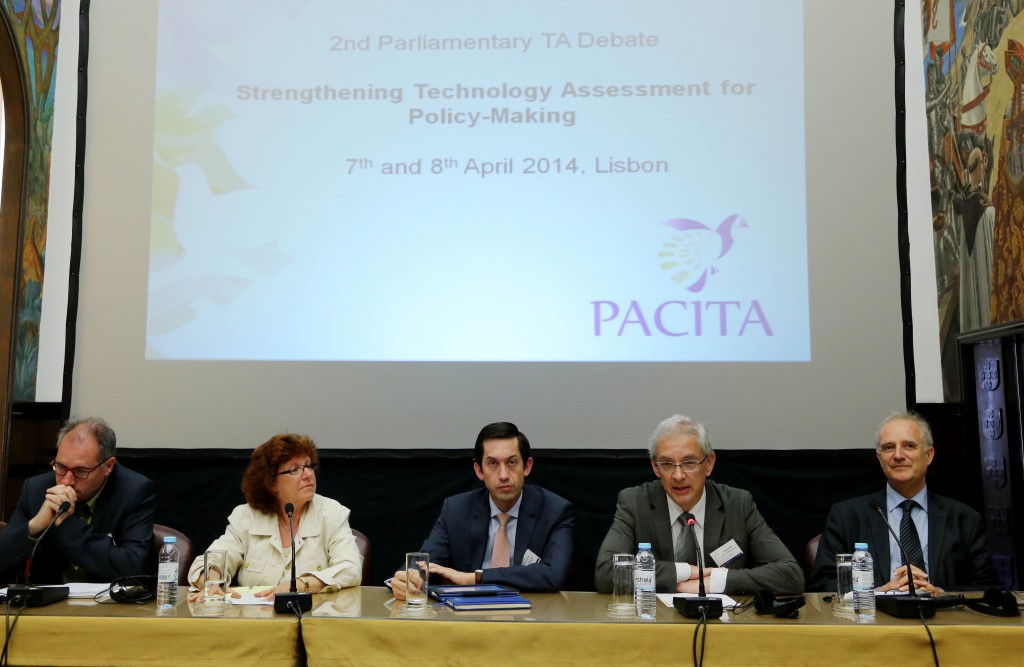 The second Parliamentary TA Debate took place on April 7 and 8 2014, at the Portuguese Parliament in Lisbon. Policy-makers from all over Europe met and shared their experiences with respect to governance of science, technology and innovation.
Their discussions focused on the paths for strengthening TA for policy-making and addressed questions such as:
In which direction should Technology Assessment head in order to increase its usefulness to policymakers and to democracy?
How do the various political cultures of science and of democracy within Europe affect Technology Assessment?
How can the EU contribute to the strengthening of Technology Assessment across Europe?
Participants discussed these questions on the basis of concrete projects and initiatives, and of their everyday life as politicians and policy-makers.
Find here the programme, the policy brief, the report and below the presentations made during the meeting.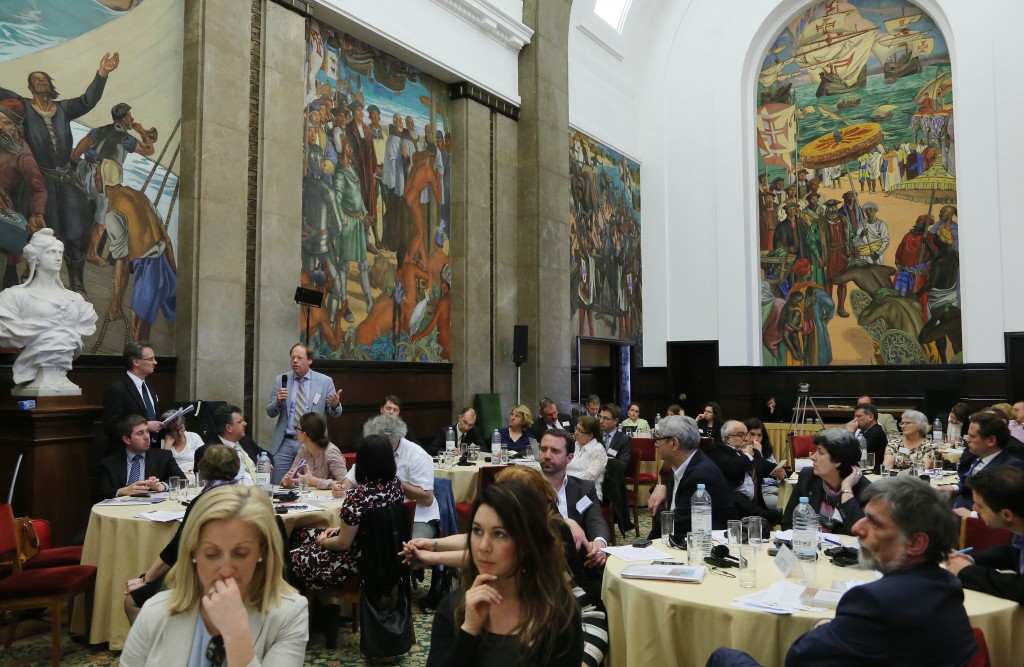 Presentations:
Video presentations:
Doing politics and shaping policies with Technology Assessment

Paths towards a responsible introduction of Public health genomics. Maria de Belém Roseira, Assembly of Republic, Parliamentary Committee of Foreign Affairs and Portuguese Communities, Portugal
Societal and political issues in personalized healthcare. Felix Gutzwiler, Swiss Parliament, Committee for Science, Education and Culture of the C ouncil of States, Switzerland
STOA at the service of the European Parliament. António Fernando Correia de Campos, European Parliament, Chairman of the Science and Technology Op tions Assessment (STOA) Panel, Brussels
New mobilities and ecological vehicles. Michel Antoine, Deputy Director of the Parliamentary Office for Evaluation of cientific and Technological Options (OPECST), France
Prospects for parliamentary TA in new countries. Panel discussion and dialogue with:
Moderation: Wiebe Bijker
(Re)establishing links between Parliament and Technology Assessment: TA in Austria and Denmark: reconsidering the role of TA towards Parliament

Jens Henrik Thulesen Dahl, Danish Parliament, Research, Innovation and Further Education Committee, Denmark
Ruperta Lichtenecker, Austrian Parliament, Chairwoman of t he Committee for Research, Innovation and Technology, Austria
Strengthening Technology Assessment in Europe. Panel discussion and dialogue with:
Moderation: Lars Klüver
Closing remarks: Sergio Bellucci, Director of the Swiss Centre for Technology Assessment TA-SWISS, Switzerland